ental erosion is a demineralisation process that affects the hard tooth layer
(tooth enamel), leading to a gradual and irreversible loss of minerals on the outer layer of the tooth.
This problem usually occurs in the part of the tooth closest to the gum, which is uncovered because of the gingival recession.
THE CAUSES ARE MAINLY 3:
Mechanical abrasion due to incorrect brushing, a toothbrush which is too hard


or exaggerated force exerted with a toothbrush.

Acids inserted in the mouth at the wrong time of day.
Dental malocclusions therefore incorrect chewing forces due to unsuitable positions of the teeth, missing teeth or teeth that create an imbalance of forces during chewing.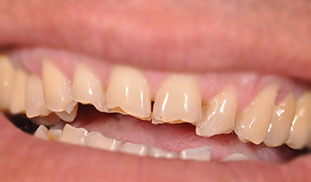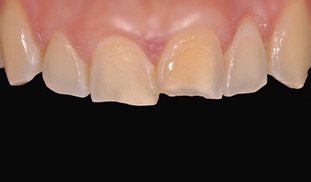 CHOOSE OUR RESTORATIVE DENTISTRY TREATMENT!
Do you want to save your natural teeth?