alitosis is defined as an unpleasant odor perceived within our oral cavity, frequent and sometimes persistent.
It can happen to everyone, there are many reasons that cause it, but it is certainly always a cause for social unease and embarrassment. It is difficult to admit the problem and even more difficult to deal with it.
Halitosis must actually be defined as a pathology, not much different from a caries rather than from the presence of dental tartar and this is how explaining it to my patients as "disease" it becomes easier to admit it, deal with it and resolve it. Because that's right, halitosis is resolved and in most cases with simple, fast and definitive solutions.
Halitosis is often caused by poor, poor oral hygiene, therefore it derives from unhealthy oral conditions: the presence of plaque, tartar, gingival inflammation, periodontal pockets, caries and periodontal disease.
Sometimes halitosis is linked to something outside the mouth, such as particular systemic diseases or situations related to the incorrect digestion of food and their metabolism (poor digestion, reflux, indigestion) or even, it can be linked to psychosomatic diseases involving the digestive system and the oral cavity such as anorexia and bulimia.
In addition, halitosis can be linked to tonsillitis, to oral respiration that causes dry mouth. Very frequently still, halitosis can be linked to specific situations, for example long periods of fasting, prolonged prayers and stressful situations, or to the abuse of alcohol, smoking and even excessive physical efforts come to mind.
Finally, there are foods that can cause bad breath smell: onion, garlic …
Whatever the motivation, bad breath causes us to lower our self-esteem, unfortunately compromising social, intimate and professional relationships.
Our advice is always to turn without shame to the Dental Hygienist or the Dentist and find together the best solution for each of us.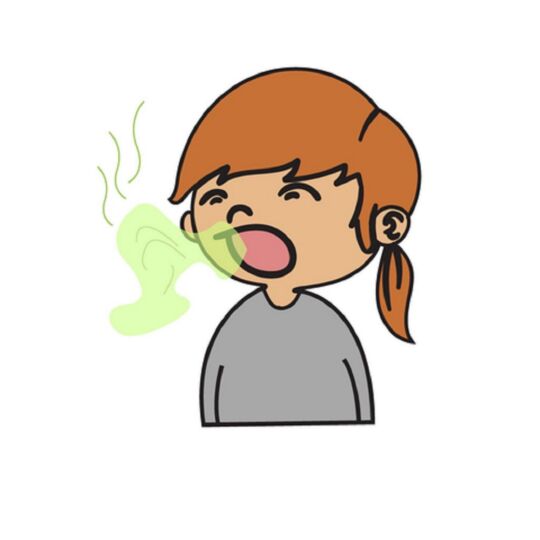 CHOOSE OUR DENTAL HYGIENE TREATMENTS!
Keep your mouth clean and healthy!